Transfer Molding & Compression Molding or Injection Mold?
Views: 234 Author: Hardy Ho Publish Time: 2020-01-28 Origin: Better Silicone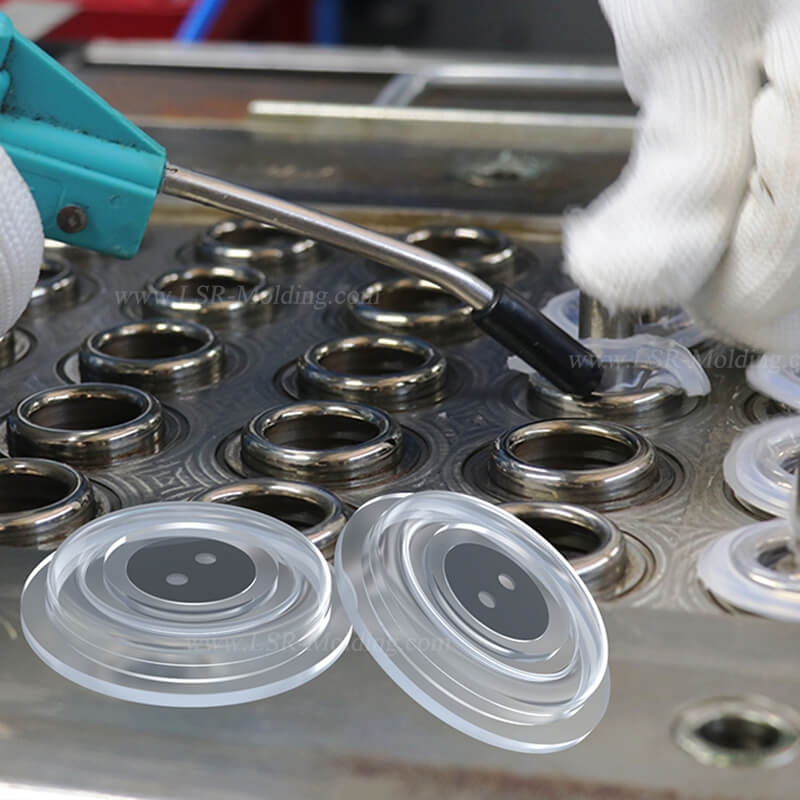 Rubber Transfer Molding
Rubber Transfer Molding, also called Rubber Transfer Injection Mold or Transfer Compression Mold, is one kind of rubber molded way, which belongs to rubber compression molding. Silicone Transfer Mold can be described as a simplified rubber injection mould, or a advanced compression mold. The production equipment is silicone rubber press (compression) machine, but not real rubber injection machine.

Compression molding is a economical and simple rubber molding, which designed to place blocky-shape rubber materials (granular & pelletized shape) in mold chambers & cavities to be molded by heat and pressure. Compression molded manufacturing process like making waffles & cake mold.
Rubber Transfer Molding Design is similar to rubber compression molding, but there is a pot on the top plate and a ram above the pot. This mold pot is used to contain pre-measured rubber raw material and transfer it to the cavities throug pot runner and sprues.
Transfer Molding VS. Compression Molding
Compared with compression molding, tranfer molding have following advantage:

Can produce relatively high precision silicone rubber molded parts & sealing gasket, stable sizes and designs telorance.

Overmolded with metal, plastic & glass parts etc. Relatively small or less rubber flashing in molded products and also mini parting line.

To produce small-inner-diameter shaped and long silicone rubber products, like tubing, nozzles, valves, bellows, bushing & needle etc. If inner-diameter is too small or length is too long, compression molded is easy to cause mold core out of shape.
Compared with compression molding and rubber injection mold, tranfer molding have one main disadvantage: Materials loss
Large amount of flash will occur in the pot after curing, which add more material cost to unit price.

| | | | | | | |
| --- | --- | --- | --- | --- | --- | --- |
| | Sample or Low Volume Development | Large Volume and Not High-tolerance Requirements | Precision & High Tolerance Requirements | Mold Cost & Development Cost | FDA food & medical grade molded parts | Materials Loss |
| Rubber Transfer Mold | Cheap | Poor | Just-so-so | Cheap | Poor | Serious |
| Rubber Compression Mold | Cheapest | Good | Poor | Cheapest | Poor | Small |
| Rubber Injection Mold | Good | Good | Just-so-so | Cheap | Just-so-so | Serious |
| Liquid Silicone Rubber Injection Mold | Expensive | Good | Excellent | Expensive | Excellent | Excellent (Almost Nothing) |