Liquid silicone rubber injection molding is the most precise, efficient, and safest and manufacturing process, the products by LSR injection molding with mini parting line and no and less silicone rubber burrs
Wall Thickness:
Because liquid silicone material doesn't sink like plastic, so it's wall thickness does not have to be uniform. The wall thickness can be as thin as possible with silicone molding, can down to 0.127mm.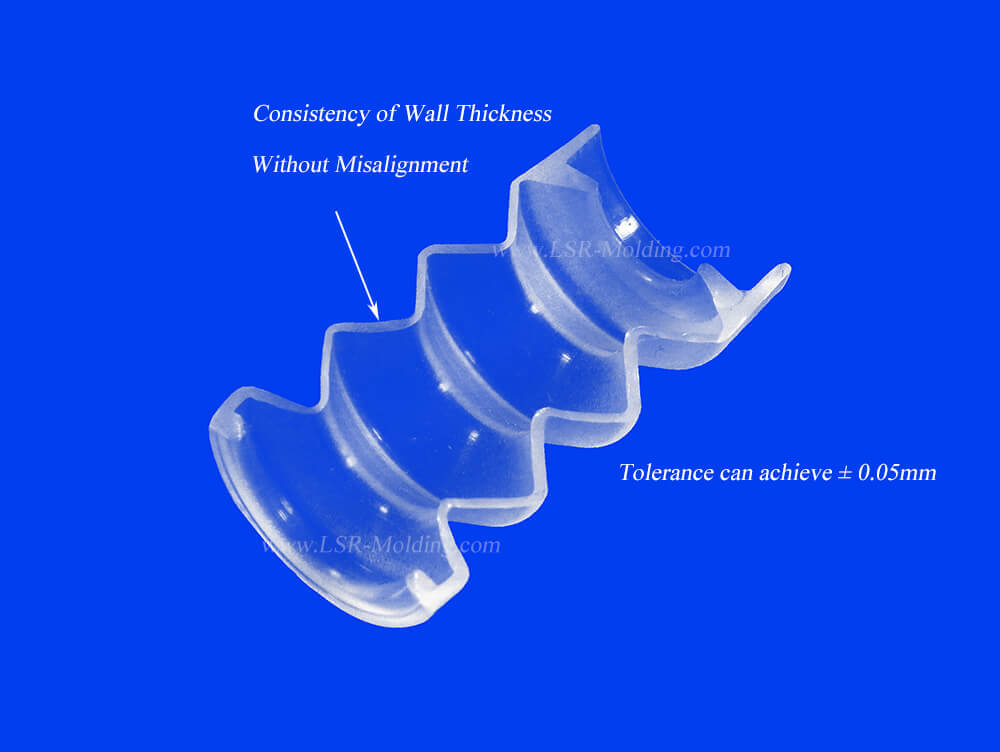 Tolerance and Molded Part Shrinkage:
Part shrinkage will effect tolerance of products directly. The shrinkage variations of liquid silicone can be little compared to plastic material, so the tolerance of LSR can be much closer. sizes tolerance can less +/- 0.02mm.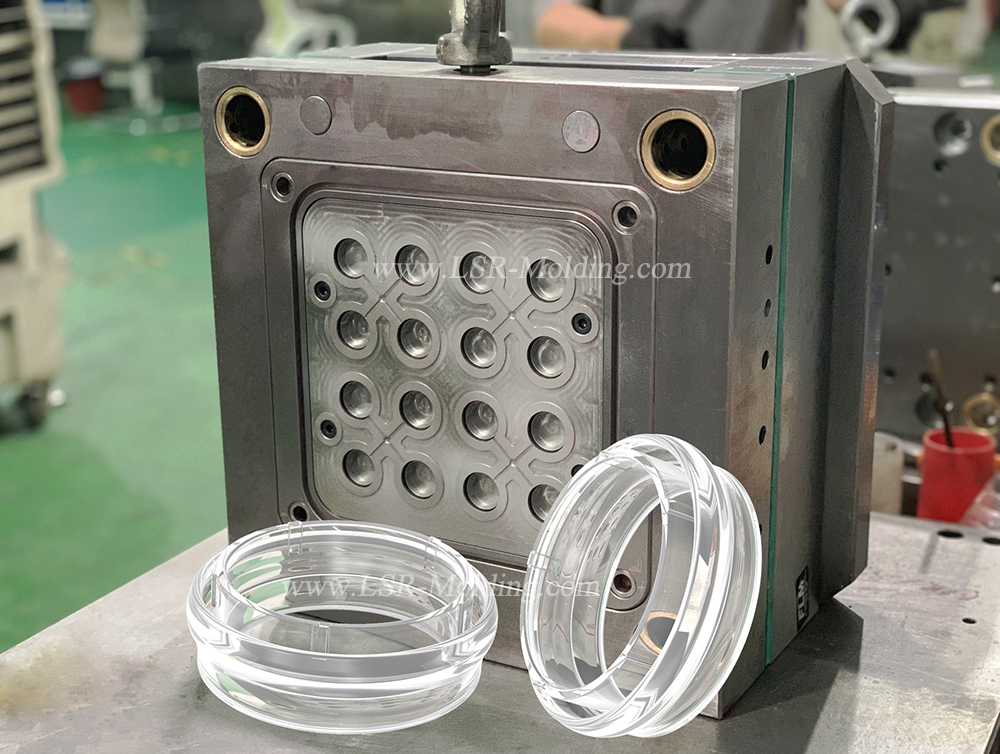 Shrinkage:
It occurs during molding and post curing or unit fully cross-linked.
It depends on different materials. Typical shrinkage is between 1% and 5%.
Varies by the manufacture and product range from 0.25 per inch.
Optical Properties:
Liquid silicone is optically clear and have higher surface finishes compared to typical glass, and is widely used as optical lens. Some silicone refractive index can equal that of glass (1.53). what's more, the silicone optical lens are UV aging, can operate at high temperatures, and have wider spectrum of transmission compared to acrylic and polycarbonate.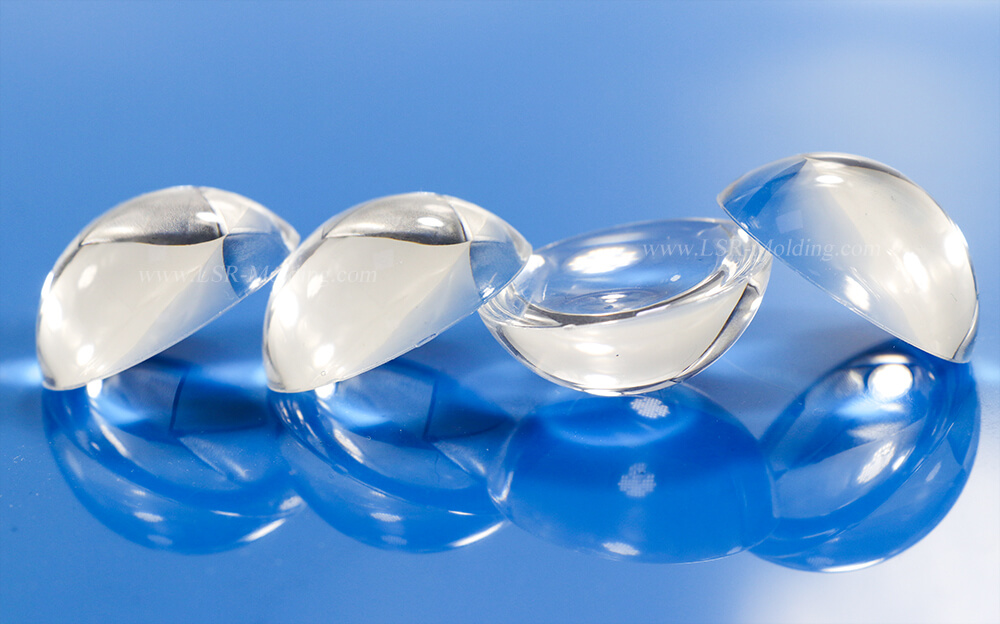 Radiu and Fillets:
Radiu and fillets not only can improve a product's appearance but also increase it's tear strength.
Surface Finish:
Surface finish can match the mold texture. Surface finish can be dull, shiny, or include part identification marks. Surface finish has a direct bearing on the coefficient of friction.
Usually, textured surfaces provide better part releases than polished surfaces when molding.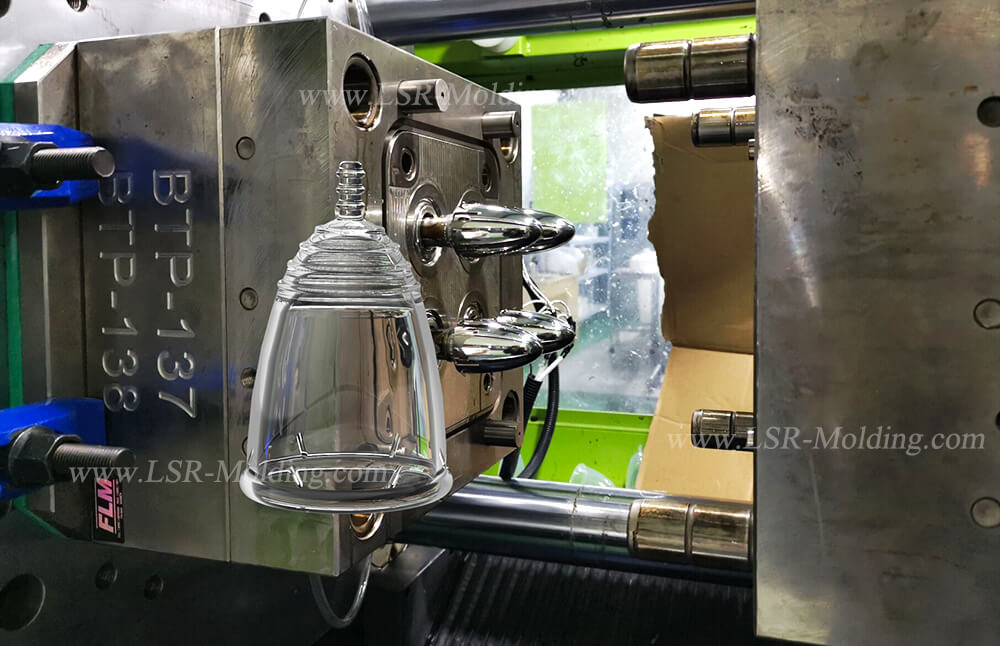 Draft Angles:
Draft angels are not required for silicone parts but for plastic part.
Undercuts:
Undercuts is available on de-formable products. The products can be stretched to remove from cores without any deforms. Some times, we will add release agent to assist in expanding products to remove from cores. Note: usually, undercuts do not require expensive slides for the mold.
Parting Lines and Gate Location:
Liquid silicone are flexible, have small parting line, and can make the parting line at a suitable location compared to solid silicone and plastic parts.