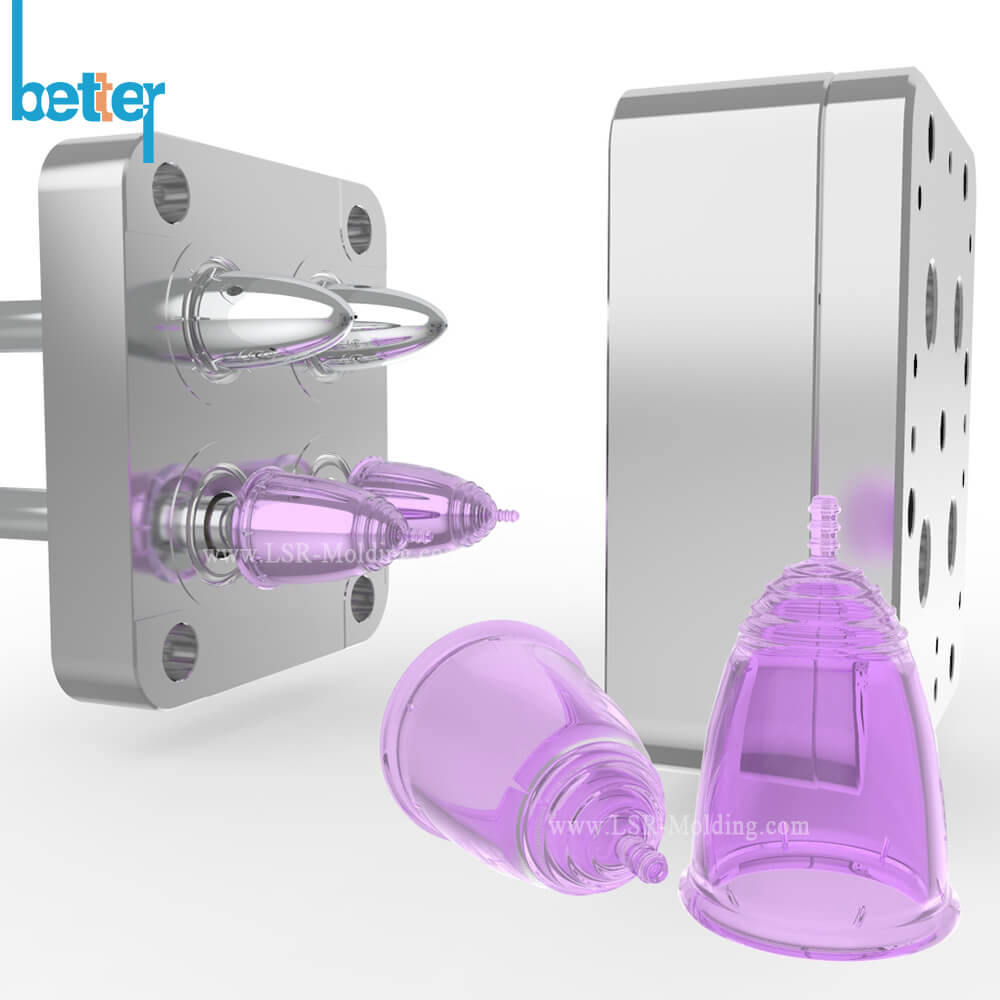 What's the differences among transfer molding, liquid injection molding and compression Molding?
What is transfer molding?
Transfer molding is a combination of compression molding and liquid silicone injection molding. Transfer molding considered as a simplified variation of injection molding, and the process has much in common with earlier iterations of injection molding before the introduction of the screw injector.
There are two type of transfer moldings: manual transfer molding and automative transfer molding. In manual transfer mold, need to pour the material into cavities. And in automatic transfer molding, an open chamber (called the pot) is filled with the material to be molded (which can start as either a solid or liquid). Then, a plunger pushes on this material and squeezes it into the mold, which is connected to the pot via channels.
Transfer Molding vs Liquid Silicone Injection Molding
Like injection molding, transfer molding pushes material into a mold through a sprue, and using a plunger rather than a screw injector.
Transfer molding's pressure is higher than Liquid Injection Molding(LIM)
Material status is different for transfer molding and liquid silicone injection molding. For transfer mold, the mold casting material may begin the process as a solid, but for liquid silicone injection molding LIM the material can only be liquid silicone rubber.
Transfer molding (along with compression molding) is commonly used for a different type of silicone called high consistency rubber (HCR). HCR's higher viscosity makes that particular silicone unsuitable for injection molding.
Manual Transfer Molding - Solid Silicone Transfer Molding Process
Automatic Transfer Molding - Liquid Silicone Transfer Molding on Compression Machine
Automatic Material Feeding - Liquid Silicone Rubber Injection Molding
Transfer Mold vs Silicone Compression Mold
Transfer molded parts can achieve tighter tolerance compared to compression molding.
Transfer mold with high cavities, and can save unit cost and labor cost.
Transfer mold with high efficiency and is suitable for thicker and larger parts and the cycle time is shorter than compression mold.
Transfer mold is more experience than compression mold. As transfer mold adds needle valves cost.
Transfer mold is difficult to clean and maintain compared to compression mold.
Transfer Mold's Advantages:

Transfer mold is cheaper than injection molding. As the structure is simpler than injection molding.
Transfer mold with high cavity count. there is not a runner to fill each cavity reducing the number of cavities.
Transfer mold with high efficiency can lower unit cost becuase of the high cavites advantages compared to liquid injection mold.
Transfer mold allows tight tolerances, but can not achieve as tight as liquid injection mold. Liquid injection molded parts with higher precision compared to transfer mold.
Transfer molding is material waster because the sprue is wider and also has air holes and overflow grooves which are not in injection molding.
Solid- liquid transfer mold features (can be customized according to customer product requirements)
1. It can be matched with the existing molding machine and mold. It does not need to change the mold to perfectly realize the vulcanization molding of liquid silicone products.
2. A third color paste pump can be used to produce different color products.
3, A, B glue 1:1 accurate ratio, quantitative accurate, fast injection.
4. Instead of manual rubber mixing, cutting, and swaying of molded products.