Liquid Silicone Rubber and LSR Injection Molding Capacity
Views: 37 Author: Site Editor Publish Time: 2021-04-13 Origin: Site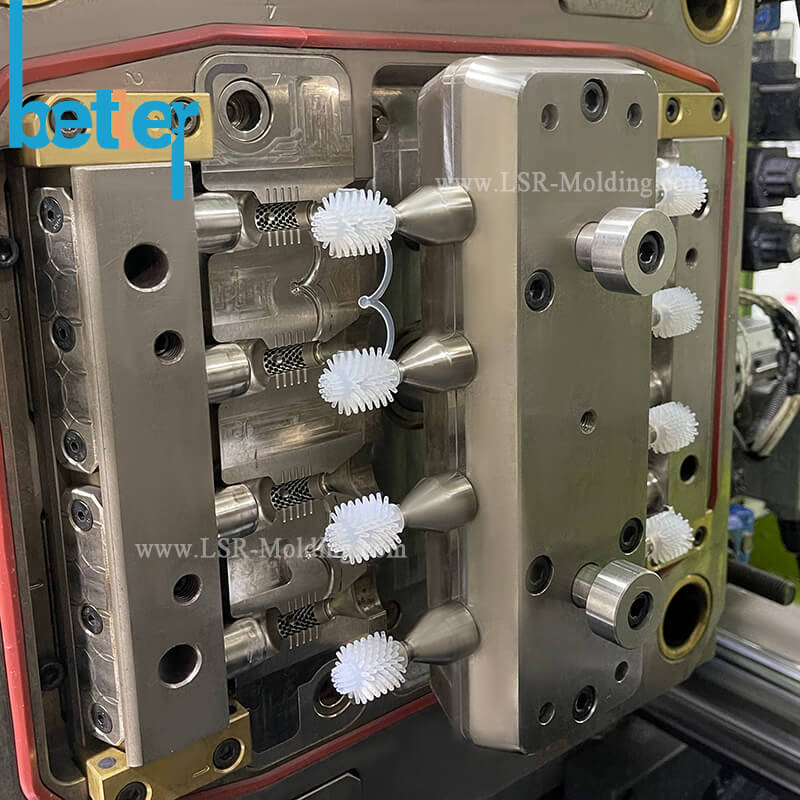 Liquid Silicone Rubber and LSR Injection Molding Capacity
Liquid Silicone Rubbers are flexible, durable, safe, transparent and can remains flexible temperature extremes enabling overmolding with a wider range of materials and greater ranges in thermal performance, which are often used in high and low temperature applications such as medical, aerospace, and automotive areas. LSR injection molding (LIM) using liquid silicone rubber (LSR) becomes more and more popular in recent years.

What's the benefits of LSR:

Liquid Silicone Rubber is flexible, durable, transparent, and ultraviolet and stain resistant, making it a better choice for markets where aesthetics are key.

LSR can withstand extreme temperatures without changing its properties, enabling high heat autoclave sterilization or use in very cold environments.

Liquid Silicone can be molded to varying wall thicknesses, enabling ease of manufacturing for complex devices, ideal for intricate designs and close-tolerance parts. Liquid Injection Molded parts usually with higher quality and strict tolerance compared to silicone compression molded products.
LSR is liquid fluid, can molded to different thickness easily, can achieve strict tolerance. It's a better choice for high precision and difficult structure products.

Liquid silicone rubber flows readily into very thin cross sections, tight radii and thick or thin features. Tooling surfaces do not have to be highly polished, and draft angles are not required to facilitate removal of the finished component from the tooling, reducing manufacturing costs.
LSR Injection Molding's Advantages

LSR Injection Molding is higher precision: mini parting line, size tolerance can less +/-0.05mm.
LSR Injection Molding is higher efficiency with shorter cycle time: about 15 seconds and can realize automatical production.

LSR Injection Molding save Cost - less labor force and energy saving. With less rubber flashing and some can achieve no flashing on the products, so can also save labor for deburring.

LSR Molding can replace Mold Core to save mold cost. When LSR molding run our of life service, only need to change the mold core and needle valves.

Liquid Injection Molding's Cold runner can control the row material well and ensure high quality of product, with minimal flashing and high precision.

LSR Injection Molding's cycle time is much shorter than rubber compression molding. When the cure cycle is complete, the molded silicone assembly can be removed without concern of distortion or tearing as the silicone is fully cured, further optimizing costs and yields.
LIM equipment is fitted with colorization capabilities, making it very simple to adjust pigmentation to suit the customer needs. Silicone Injection Mold suitable for different kinds of high quality and safety parts in different areas. Such as: medical, automatic, electronic, babycare, outdoor activities, kitchen areas.