Liquid Silicone Rubber a Better Choice for Silicone Seals and Gaskets--LSR Injection Molding
Views: 51 Author: Site Editor Publish Time: 2021-09-14 Origin: Site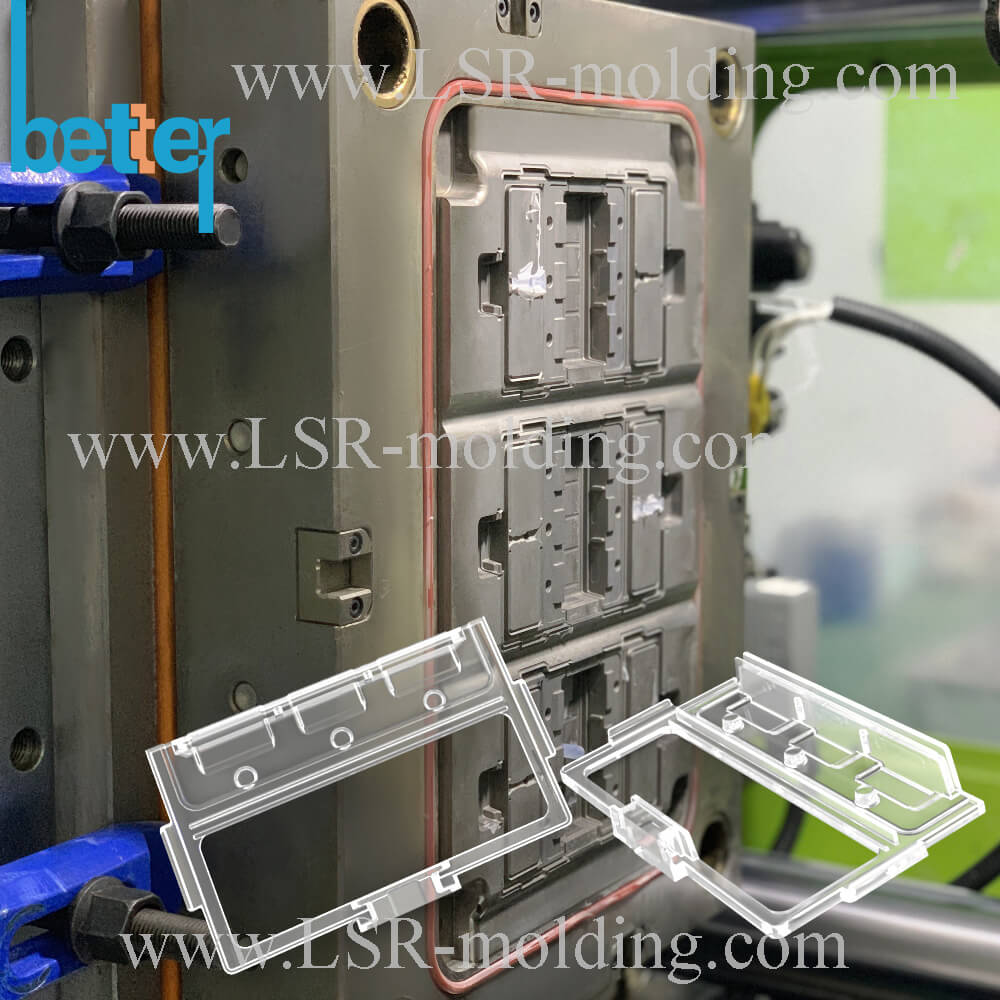 Why Liquid Silicone is Better for Seal Gasket?
Liquid Silicone Rubber as a non-toxic, transparent, good tear resistant, food grade/medical grade silicone, has become more and more popular in different areas, such as kitchen (food contacts) and bathroom ware industries (water contacts), medical, automative industries. Liquid Silicone Rubbers are made into LSR seals, high precision LSR gasket, o rings, and wahser to realize high precison good sealing function.

Liquid Silicone Rubber's advantages:

Liquid silicone rubber seals is non-toxic, which can directly contact with food or be immerge in water. It is easy to get WRAS certificate with LSR seals.
LSR Molded Silicone Gasket Seals can be antibacterial. advantages and directly with food or be immerge in water.

Liquid silicone is food grade transparent. Food grade pigment can be added to make different color liquid silicone seals.
Liquid Silicone Rubber is a better choice for complex geometry and structure rubber seal, and LSR seals have better quality and stable design structure.

LSR gaskets' production efficiency is higher, and is avaible in short time. LSR seals do not have large flashings and do not take a lot of time for deburring.

Liquid silicone seals can resist high and cold temperature, about -60°C - 230°C.
High Precision Liquid Silicone Seals
Precision of LSR seals mainly depends on liquid silicone injection molding processing technology. Different from rubber compression molding, LSR injection moldings are with sufficient clamping mold force and cooling system (cold runner system). Sufficient clamping tool force can prevent silicone o ring seals from offset (mismatch). Liquid Silicone Injection Molding's cooling system can make sure the raw material liquid silicone rubber flow into each cavity precisely. This is why liquid silicone seals will with smaller flashing or non flashings compared to compression molded silicone seals.

With the development of molding technology, high precision seals manufacturing become available. We can make liquid silicone rubber seals with flash less than 0.03mm even without flash. In our compression molding rubber seals, the flash can be 0.05-0.1mm.

Regarding rubber o ring mold structure, parting line is crucial, which will affect the flash and trimming result. The cutting edge should be sharp and thin for easier trimming and beautiful appearance. If the cutting edge is not sharp enough, the silicone ring will be difficult to debru, and will tend to be damaged during deburring. The cutting edge should be sharp and thin for easier trimming and beautiful appearance.

Parting line location of LSR silicone seal also need to be taken into consideration before making liquid silicone rubber injection molding, because parting line will affect sealing requirement and performance. In general, it is not advised to put the parting line on the sealing area. There is not flash on the sealing area. The sealing performance will be better. If the parting line is on the sealing area, with the production, the parting line will be larger, and which will affect the sealing performance as well.