Liquid Silicone Rubber (LSR) Injection Molding (LIM) Process
Views: 239 Author: Site Editor Publish Time: 2018-12-27 Origin: Site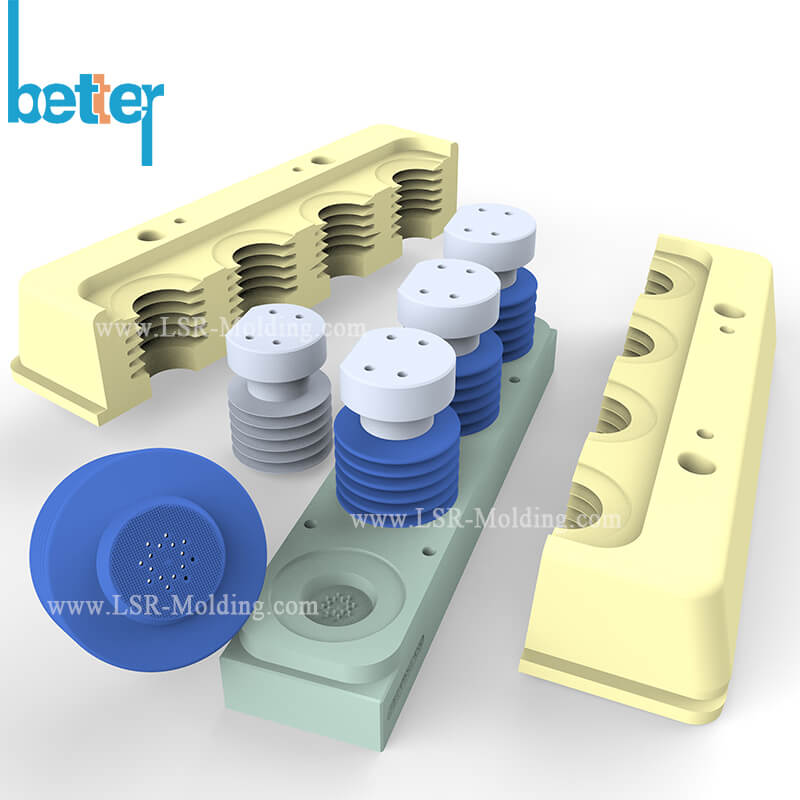 Liquid Silicone Rubber (LSR) Injection Molding (LIM) Process
Normally, there are two types of Liquid silicone rubber injection molding: Vertical and Horizontal. Different series of LIM will have different: clamping force, injection capacity, clamping stroke, Min.mold thickness, Max. Opening,ejector force, system pressure, machine weight, screw diameter, injection speed and heater power.

Liquid Silicone Rubber Molding --vertical type's main features:
Vertical clamping, vertical injection.

Space-saving compact design makes the product take-out more convenient.

Suitable for multi-purpose injection molding and it works particularly well in insert molding.
LSR Silicone Injection Molding--Horizontal types' Main features of horizontal type:
Horizontal direct pressure clamping ensures the clamping force be steady and equally distribution.

Use for specialty material such as LSR.
Clamping force is an important part of liquid silicone injection molding.

The function of the clamp is to contain the expansion force of the silicone material, by keeping the mold closed as the silicone cures. Generally speaking, the larger force of clamp the more precise of the product. Because the pressure clamping will make sure the female and male mold clamp together closely and ensure clamping force be steady so that the parting line and flashing of the product is very small.
Different from thermoplastic injection units, liquid silicone injection runs cool with a water cooled barrel and nozzle to prevent the material from curing. And liquid injection molding units run at lower pressures compared to thermoplastic counterparts.
There are silicone part A and Part B. Colorants come in the form of dispersion and are normally 1-3% by weight of mixed silicone. In addition, color is pumped to the static mixer via another hose. The control system will mix the raw materials and the mixed materials will flow into heating and cooling channels separately.The mixed components are then fed into the throat of the injection molding barrel by way of a shut-off valve.