LSR Injection Mold with Cold Runner
Views:51 Author:Site Editor Publish Time: 2019-04-12 Origin:Site
LSR Injection Mold with Cold Runner System
LSR Injection Mold's Cold Runner system plays the same role as Hot Runner system for Plastic Injection Molding.

Cold runner system of Liquid Injection Mold keeps the liquid silicone cold until the Liquid Silicone Rubber inject into the hot cavities of the mold. So cold runner system can save a lot of material. Reduce waste.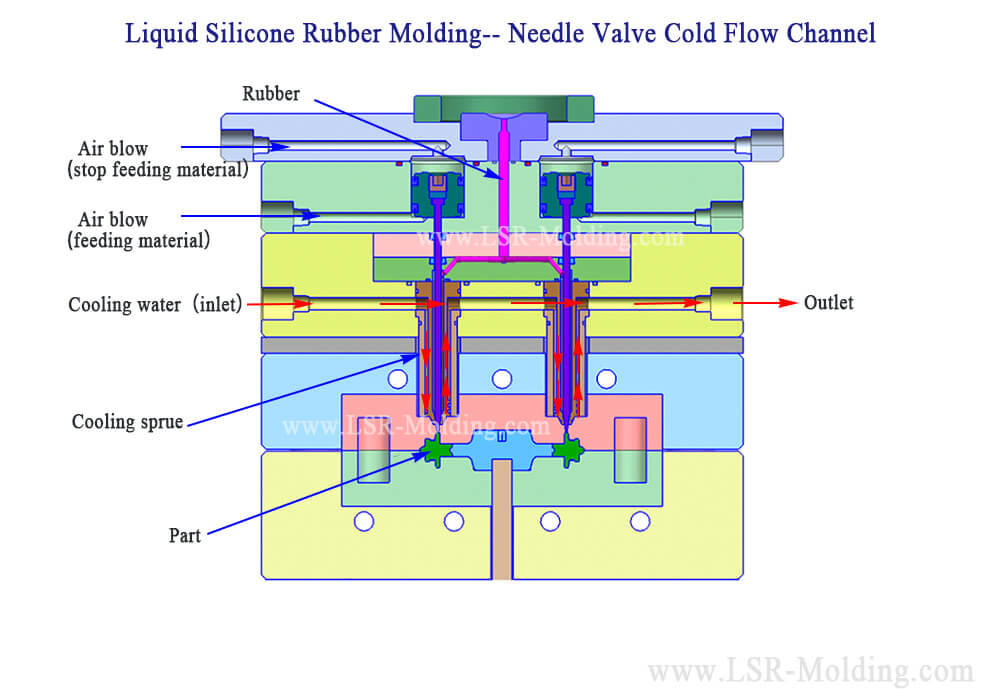 LSR Injection Mold Cold runner system main function:

Save time and material within LSR project. As we known, production cycle time depends on the cure time of the runner and sprue. So to eliminate the runner system by gating directly into the cavities not only decrease cycle time, reduce material costs, but also simplifies mold automation.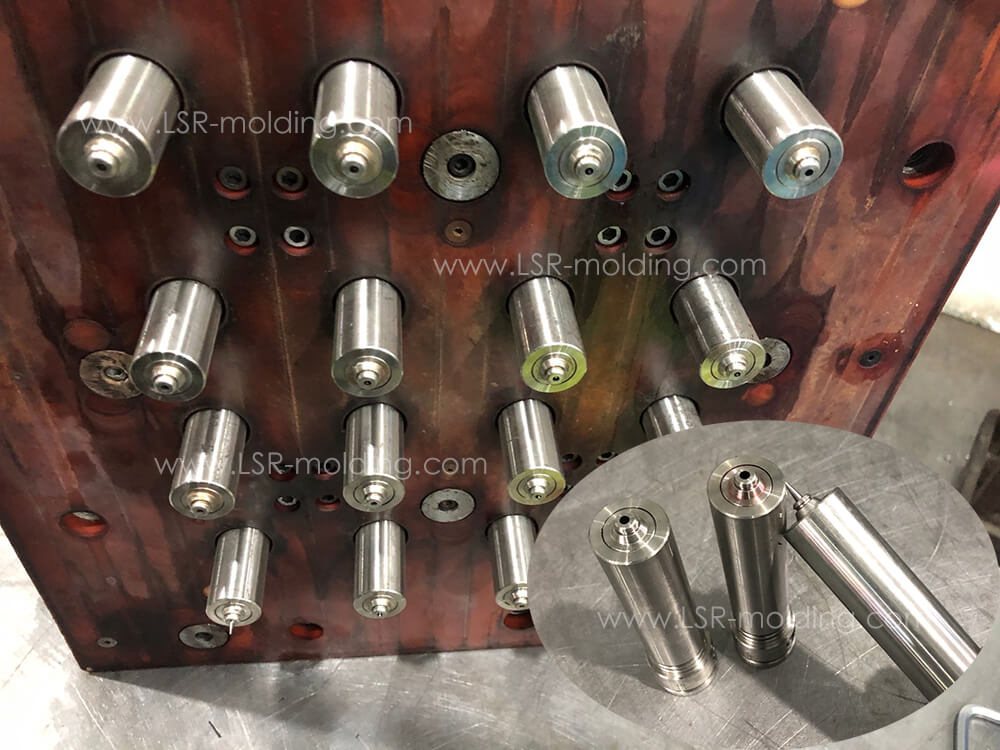 LSR and LIM's Benefits:
LSR is transparent, durable, and ultraviolet and stain resistant.
Compared with common rubber, LSR can withstand extreme high and low temperatures, can used in hot and cold environments.
LSR can be molded to varying wall thicknesses, within the same part, enabling ease of manufacturing for complex devices, ideal for intricate designs and close-tolerance parts.
LSR is liquid fluid, can molded to different thickness easily, can achieve strict tolerance. It's a better choice for high precision and difficult structure products.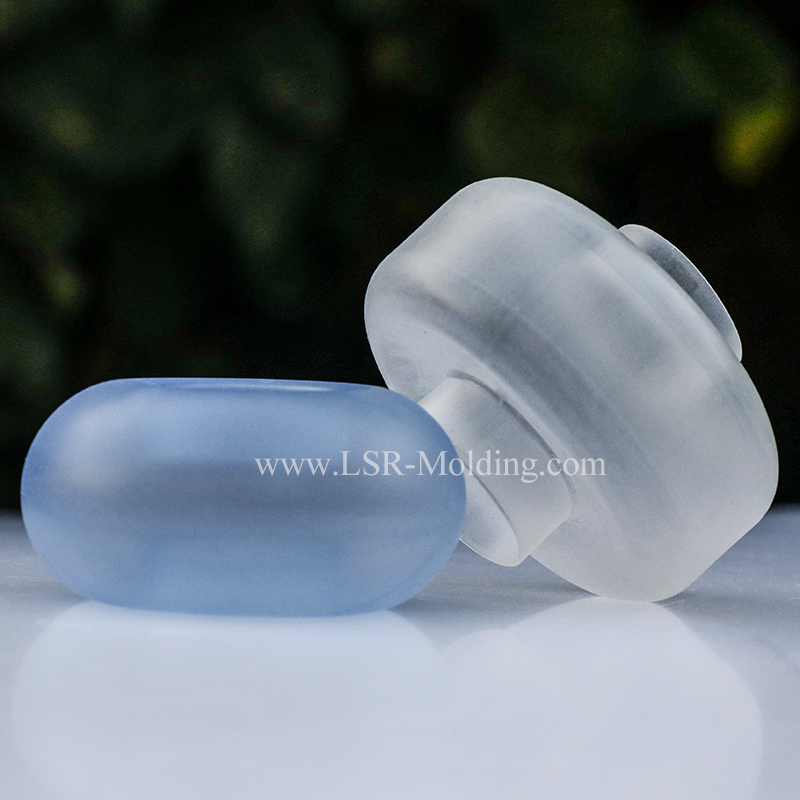 LSR Injection Mold's designs are simplified, as liquid silicone rubber flows readily into very thin cross section. Liquid Injection Mold's surfaces do not have to be highly polished.
LSR Injection Mold's cure cycle is shot, as the silicone is fully cured, the product is finished with no or less flashing, which can improve efficiency.